We all know that Visa refusal is not a good thing. On the other hand, this is a reality. A UK spouse visa is for those who desire to unite with their partner who is either a British citizen or settled in the UK (Possessing ILR or settled or pre-settled status under Appendix EU or having a status under ECAA).
So, desired applicants must avoid making blunders that could end up in visa refusal. You need to be aware of the full picture that could end in spouse visa refusal. company
In today's video update, we'll discuss some of the reasons. The core grounds for spouse visa refusal are as follows.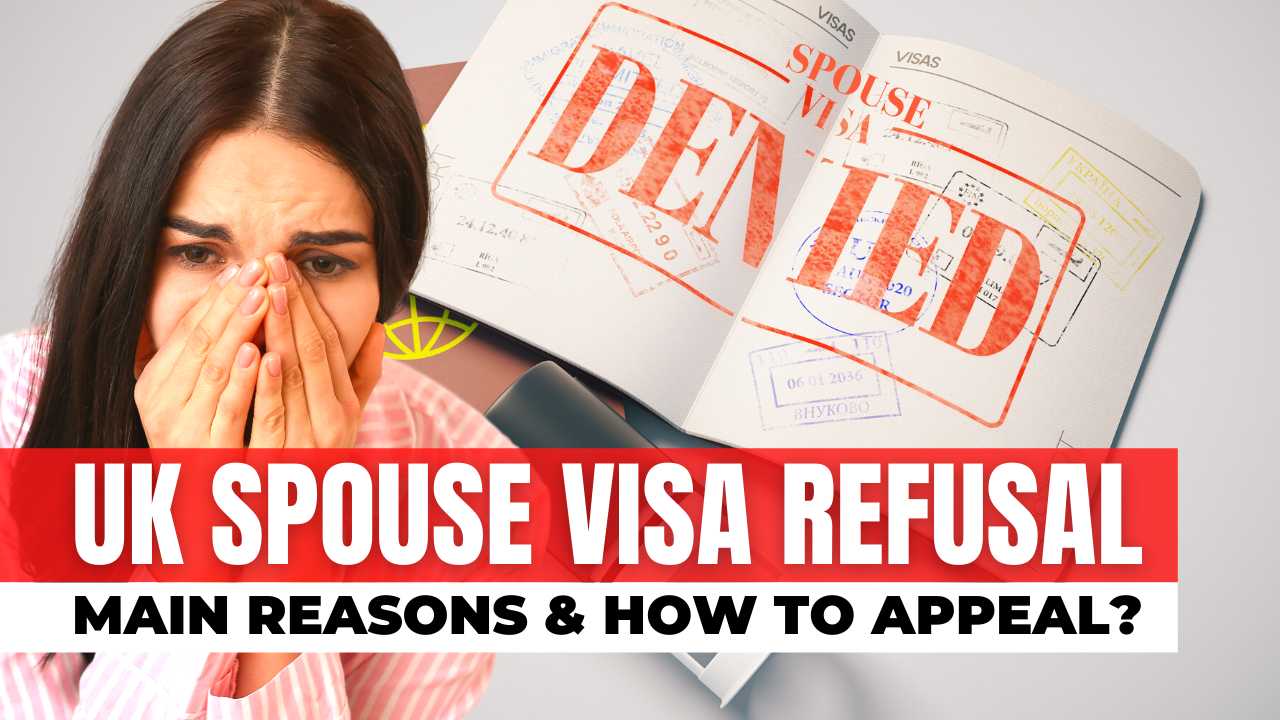 These afore mentioned are some of the main motives which can possibly cause your spouse visa rejection.
Now let's tell you, What to do if your spouse visa has been rejected?
Please keep in mind that it will be best if you tried to avoid reasons in the first place so that your UK spouse visa does not get rejected. But after your UK Spouse visa has been rejected, you also need to know what the solution to this is?
What is UK Spouse visa Appeal?
Please note that you can appeal against a spouse visa rejection at the First-Tier Tribunal based on HR claims. Human rights are the only ground for spouse visa rejection. The rights under Article 8 of the European Convention on Human Rights mentions that the right to respect private families.
It states that, "Everyone has the right to value for his private and family life, his home, and his correspondence. There shall be no restriction by a public authority with the exercise of this right except following the law and is obligatory for a democratic society in the interests of national security, public safety, or the economic well-being of the country, for the deterrence of disorder or crime, for the protection of health or morals, or the protection of the rights and freedoms of others"
Please keep in mind that you can appeal in 28 days if you are granted the right to appeal from outside the UK or 14 days from inside the UK.
Lastly, let us tell you HOW TO MAKE AN APPEAL?
In order to proceed with the UK Spouse visa Appeal, you can do it online or via post. On the other hand, online appeals are quicker than appeals made by post.
In some scenarios it may be best to make a new application as this is faster and the issue of rejection can be settled by simply submitting the evidence needed.
If you are searching for professional guidance and representation on your UK Visa application, we highly suggest you to contact your nearest Immigration Advisor.